The Coloring Contest- Everyone is a Winner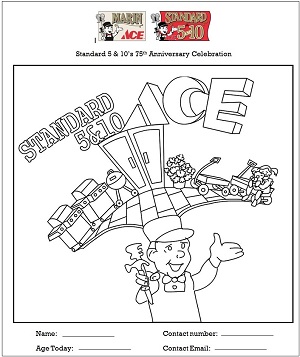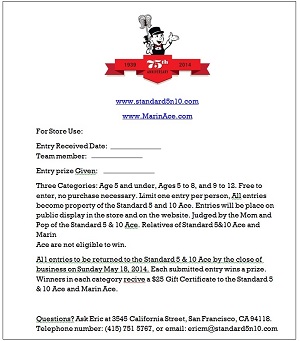 To download the imagery,
click here
or come in to the Standard 5 & 10 Ace or Marin Ace to pick up a copy or two. (Entries can be returned to either store.) Thanks!
Three Categories: Age 5 and under, Ages 5 to 8, and 9 to 12. Free to enter, no purchase necessary. Limit one entry per person, All entries become property of the Standard 5 and 10 Ace. Entries will be place on public display in the store and on the website. Judged by the Mom and Pop of the Standard 5 & 10 Ace. Relatives of Standard 5&10 Ace and Marin Ace are not eligible to win. All entries to be returned to the Standard 5 & 10 Ace by the close of business on Sunday June 1, 2014. Each submitted entry wins a prize. Winners in each category recive a $25 Gift Certificate to the Standard 5 & 10 Ace and Marin Ace.
Questions? Ask Eric at 3545 California Street, San Francisco, CA 94118. Telephone number: (415) 751 5767, or email: ericm@standard5n10.com
VISIT OUR BROTHER STORE!
Standard 5&10 Ace is the proud big sister to Marin Ace, our new hardware store over the Golden Gate Bridge in San Rafael. At both our stores, we strive to bring you unmatched selection, value, and service.
Marin Ace is located in the ♥ of Marin County at the former Sizzler, off 101 across from the Civic Center at the North San Pedro Road exit in San Rafael.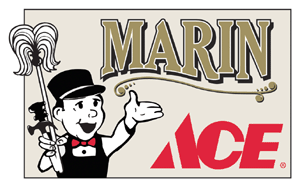 MARIN ACE HARDWARE
180 Merrydale
(formerly The Sizzler at 3725 Redwood Highway)
San Rafael, CA 94903
415/479-9393
Marin Ace hours: M-F 7-7, S-S 8-6