Timeline of Standard 5&10

Standard 5 & 10 is proud to announce their 75th year in business and 65 years serving their customers in Laurel Village. The story behind the store's 75 years of success reads from a page of American history; young immigrant's son/young immigrant begins his career at the bottom of the hierarchy, and works his way to the top of the company, with his son following in his proud father's footsteps. This story has been repeated twice in the seven decades at Standard 5 & 10.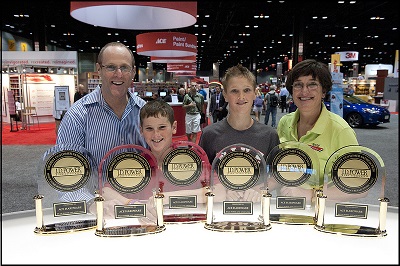 1939: The first Standard Store opens at 5435 Geary at 19th Avenue in San Francisco by Simon "Kay" Kapstein.
1946: Guenther Leopold arrived in the United States
1947: Guenther takes a stock clerk position at the 5&10˘ Store at 5435 Geary
1949: Standard 5&10 opens a second store in Laurel Village, with Kay's son Bob Kerner as an employee
1950's: This decade brought prosperity and growth to the five-and-dime store. Guenther assisted in the growth of the new Standard Stores at Laurel Village and in opening a new 5&10 at the Tiburon Boardwalk.
Guenther's employer, Simon Kapstein, eventually turned the management of the store to his son, Bob Kerner, and Guenther and Bob became associates and partners in the years that followed. Standard Stores continued to enjoy success under the new leadership.
1959: Guenther and Bob open a fourth Standard store in San Francisco's Lakeside Village
1970: Guenther was named General Manager of Standard Stores. Guenther attributed the success of the Standard Stores to "the emphasis on providing service at a fair price, and on providing the assortment of goods that clients wanted, at each of our stores."
1971:Simon Kapstein passes away.
1988: Guenther's son Jeff Leopold joins his father's business after his graduation from UCLA, and works with Bob and his father for three years.
1991: Bob Kerner retires, and Jeff becomes partner with his father Guenther. The store is now independently owned and operated by the father-son team of Guenther and Jeff Leopold.
1995: Jeff marries Michelle Saevke, securing a lifetime of free marketing for Standard 5&10. Michelle begins writing the store's quarterly customer newsletter.
1996: The Tiburon store is closed, leaving the Laurel Village store the only remaining Standard 5&10 store still in business.
1996: In San Francisco, after customers' increasing requests for home-related gift items, Homeworks was added; a large gift section showcasing decorative items for the different rooms of the home, and unique items suitable for gift-giving.
1999: A twelve-day celebration is held to celebrate Standard 5&10 Ace's 60th year in business.
2004: Standard completes a large-scale renovation. Significant changes occur in toys, and in the hardware section, expanding electrical, painting, and plumbing supplies.
2007: The increase in digital cameras makes Standard's photo processing service obsolete, and the service is discontinued.
2009: Standard 5&10 Ace observes its 70th year in business with a one-day celebration Saturday and fundraiser for Childrens' Miracle Network.
2011: Jeff and Michelle open a 2nd store, Marin Ace Hardware, in San Rafael
2012: 80-year-young Guenther Leopold continues to work at the store 3 days a week, primarily as a goodwill ambassador, socializing with the many familiar faces in Standard's aisles.
2013: A full-service paint department is added to the 74-year-old variety store, in addition to a store-wide renovation. The store is painted, fixtures are updated throughout the store, and the store is reorganized and re-merchandised, expanding the electrical and plumbing departments per customers' requests.
2014: Standard 5&10 Ace will celebrate its 75th Anniversary with a party planned for the weentire onmth th of may with ehthe biggest celebration beover the weekend of 5/10. The California Street store is the only Standard Store remaining today, but the five-and-dime is alive and well in Laurel Village. The store boasts a loyal customer base, many of whom shopped at the 5&10 as children, and now bring their own children to the store!





The store's employees are the key to the 75 years of successful customer satisfaction; most have been with the 5&10 for over five or 10 years.
For more information, call Standard 5&10 at 415.751.5767.
VISIT OUR BROTHER STORE!
Standard 5&10 Ace is the proud big sister to Marin Ace, our new hardware store over the Golden Gate Bridge in San Rafael. At both our stores, we strive to bring you unmatched selection, value, and service.
Marin Ace is located in the ♥ of Marin County at the former Sizzler, off 101 across from the Civic Center at the North San Pedro Road exit in San Rafael.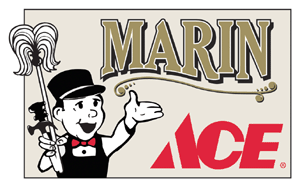 MARIN ACE HARDWARE
180 Merrydale
(formerly The Sizzler at 3725 Redwood Highway)
San Rafael, CA 94903
415/479-9393
Marin Ace hours: M-F 7-7, S-S 8-6