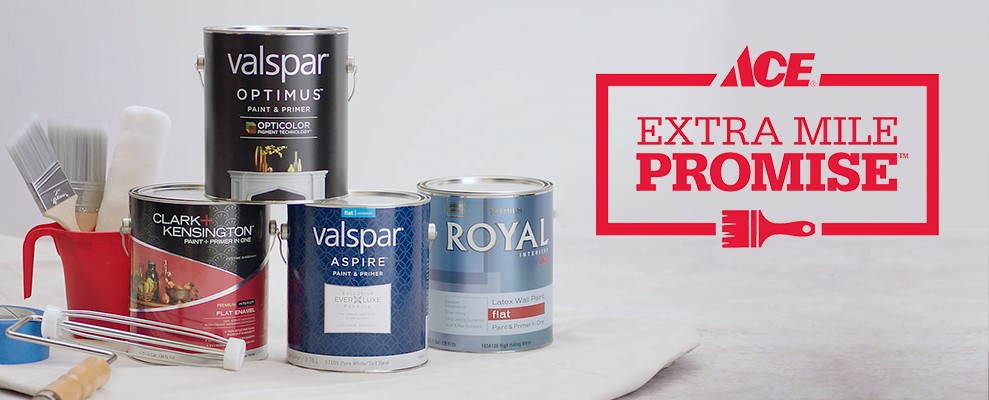 March $avings Coupon! 
Print this coupon or show to cashier on your phone!
Thank you for shopping locally at Standard 5&10 Ace and Stan's Kitchen, Laurel Ace, and Marin Ace!
Paint Party 3/24/18
Mark your calendar for our biggest paint sale of the year, 3/21-26/18! And, we're having a Neighborhood Paint Party on Saturday March 24th from 11am-2pm – please mark your calendar and join the fun at Standard 5&10 Ace!
We're proud to honor the Extra Mile Promise – our helpful team will make sure you get everything you need for your paint project the first time, or delivery of your missing paint project items is free!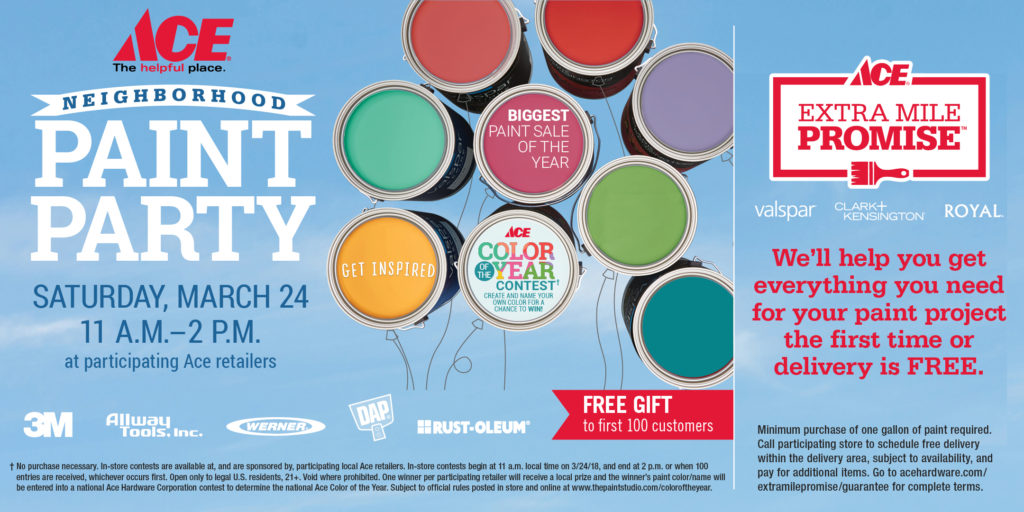 Read our Latest Newsletter!
We are delighted to now have a monthly online newsletter, covering news and products from Marin Ace, Laurel Ace, and Standard 5&10 Ace. Click here to read the full February newsletter. Email us if you would like an email when this is distributed next month and going forward!
Standard 5&10 Ace will continue to distribute a printed newsletter throughout the year. Anyone who would like to ALWAYS receive our quarterly newsletter via USPS,
call 415-751-5767
and ask to be coded "A" for "ALWAYS mail me the newsletter!"