Wrap it in Red Event through December 11th
The savings continue into the holiday season with our Wrap it in Red sale November 29th through December 11th
Click below for the 4-page circular:
December $avings Coupon!
Use this BOGO coupon for a FREE roll of ACE Invisible Tape (93505) – Buy One, Get One Free! – through 12/31/17! Show on your phone or print out and bring to the register.
Read our Latest Newsletter!
We are delighted to now have a monthly online newsletter, covering news and products from Marin Ace, Laurel Ace, and Standard 5&10 Ace. Click here to read the full December newsletter. Email us if you would like an email when this is distributed next month and going forward!
Standard 5&10 Ace will continue to distribute a printed newsletter throughout the year. Anyone who would like to ALWAYS receive our quarterly newsletter via USPS,
call 415-751-5767
and ask to be coded "A" for "ALWAYS mail me the newsletter!"
Round Up your change this month for the kids!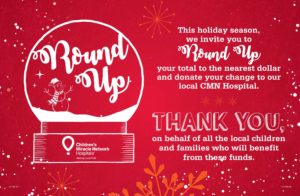 Thank you for rounding up your total at our registers this month!
Every penny benefits our two local Children's Miracle Network hospitals:
UCSF Benioff Children's Hospital – San Francisco
and
UCSF Benioff Children's Hospital – Oakland