NEW FOR 2014 WEBER MODELS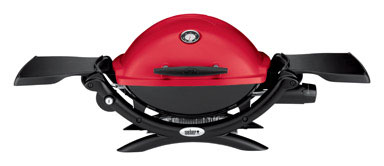 Did you know… Weber has created a limited-edition line of Ace-Red colored grills, in honor of Ace Hardware's 90th Anniversary this year! Shown: WEBER" Q1200 LP GAS GRILL LIMITED EDITION, $199.00 Come visit us at the store or online to see all these great-looking grills in person!



Now at the Standard 5 & 10 Ace: Traeger Wood Pellet Grills and the iconic Kamado Joe BBQ + one of the largest Weber selections around!



Take advantage of our $50 Flat Fee in SF and Marin Counties:
Buy your grill from us and we'll assemble and deliver your new grill, plus dispose of your old one!
LEGO BLOW OUT SALE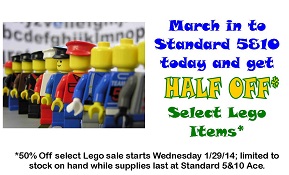 50% off select Legos on sale at the Standard 5& 10. While supplies last.
WATER SAVING IDEAS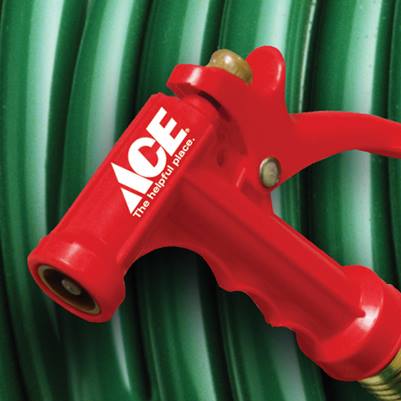 Drought Alert! Visit our store and ask our helpful hardware folks for water-saving tips and tools! Click here for our recent article on Water Conservation help!
CONGRATULATIONS ILENIA!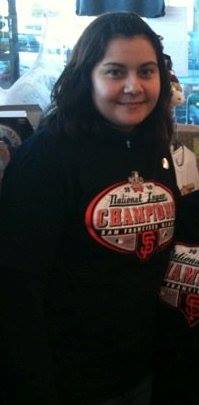 Congratulations and best wishes to Ilenia Chavez, who has been promoted to Store Manager. Ilenia has been a wonderful member of our team for 12 years, and we are delighted to promote her to this leadership position at Standard 5&10 Ace.
MARCH CELEBRATIONS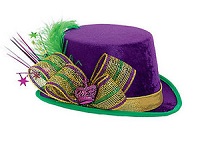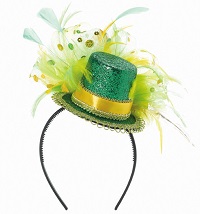 Visit Standard 5&10 Ace this month for great party supplies for celebrating Mardi Gras (3/4) and St. Patrick's Day (3/17)


Paint (New!) & Renovations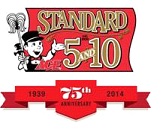 We're 75 years young in 2014 and have reinvented ourselves again. In December, Standard 5&10 Ace added Valspar Optimus and Valspar Aspire no-VOC interior paint to our shelves; both are premium quality paint and primer in one. Last June, Standard 5&10 completed renovating our Mom and Pop shop, expanding and reorganizing much of the store to better serve you, our loyal customers.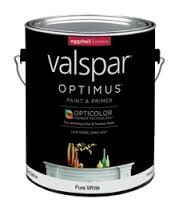 We still offer our balloon, keys (House, padlock and Car), bbq services as well as everything else you know and love about our store! As always, please ask if you need help finding something
MONEY SAVING COUPONS VIA TEXT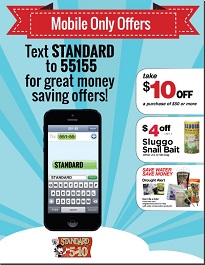 Fun Looms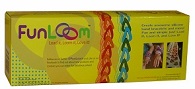 This rubber band bracelet making kit is the latest craze among the kids (and many grownups too!) Create awesome rubber band bracelets and more! Fun and simple, just Load It, Loom It, and Love it!
Note: Limited to stock on hand; we may have different kits in stock at various times. (various skus and prices from $12.99 to $34.99)
Update: 02/25/2014: We are currently in stock with Royal Loom and Expressions Loom Design Studio.
INSTANT SAVINGS!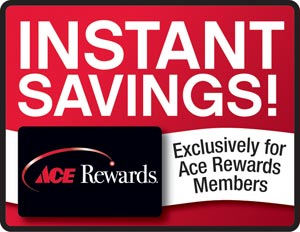 Ace Rewards members get INSTANT SAVINGS every month on select sale items. Take advantage of hassle-free rebates at the register by joining Ace Rewards today at any register -- and let us rebate you for shopping at Standard 5&10 Ace and Marin Ace!
Keep in touch with us!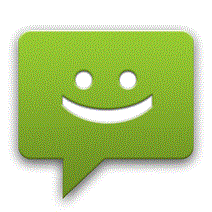 VIA TEXT: Text STANDARD to receive valuable coupons and timely text messages, maximum 3 times per month from our store only!

VIA FACEBOOK: "Like" Standard5n10Ace on Facebook, and/or friend Stan Standard for even more Facebook updates and news from both our stores.

VIA TWITTER: Standard5n10AceFollow our tweets to keep up with sales, coupons and specials.

VIA PINTEREST: Take a peek at Standard 5 & 10 Ace on Pinterest.

VIA FLICKR Check out Standard 5 & 10 Ace on Flickr to see our latest products photosets of the store's renovations.

VIA TUMBLR Follow Standard 5 & 10 Ace on Tumblr for Photos, Coupons and to be notified for upcoming Sales and Specials.

VIA EMAIL: click here to sign up for our
monthly email newsletter or text STANDARD5N10 to 22828

VIA TELEPHONE/SNAIL MAIL: Call 415 751 5767 or email our Marketing Department to be added to our newsletter list