Great January Deals!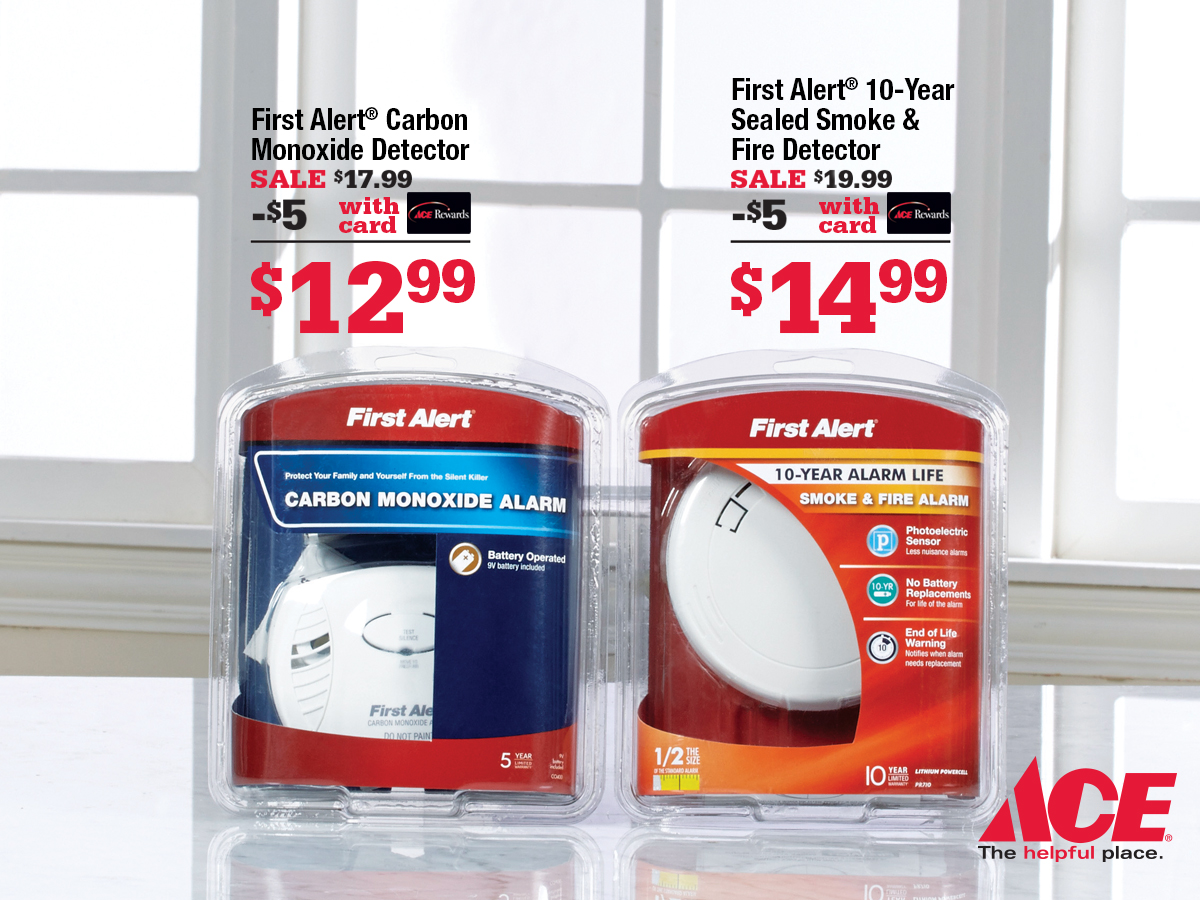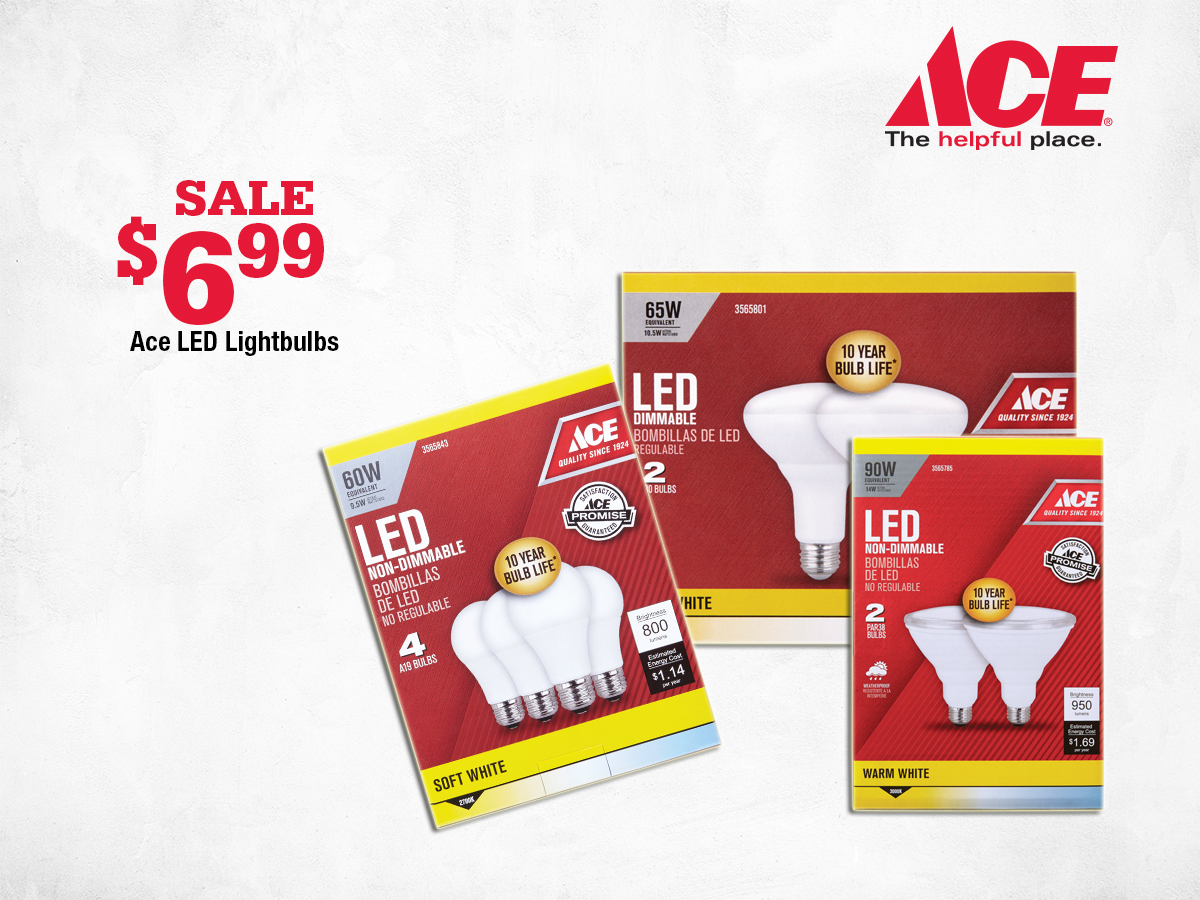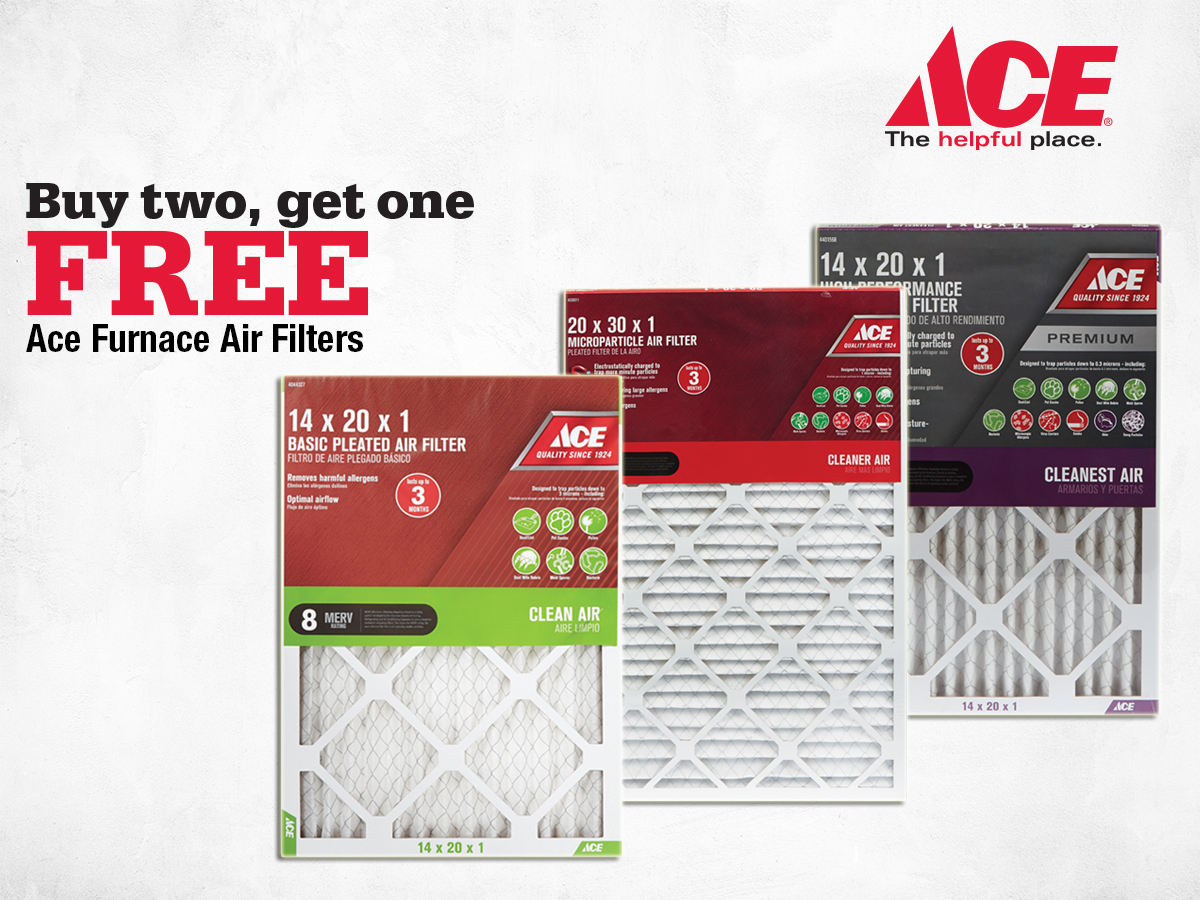 Great prices on the items you need this month! Coming January 28... stock up and save when you make your own sale!
Mark your calendar for our annual Brown Bag Sale Saturday 1/28/17!
Read our latest Newsletter!
Anyone who would like to ALWAYS receive our quarterly newsletter,
call 415-751-5767
and ask to be coded "A" for "ALWAYS mail me the newsletter!"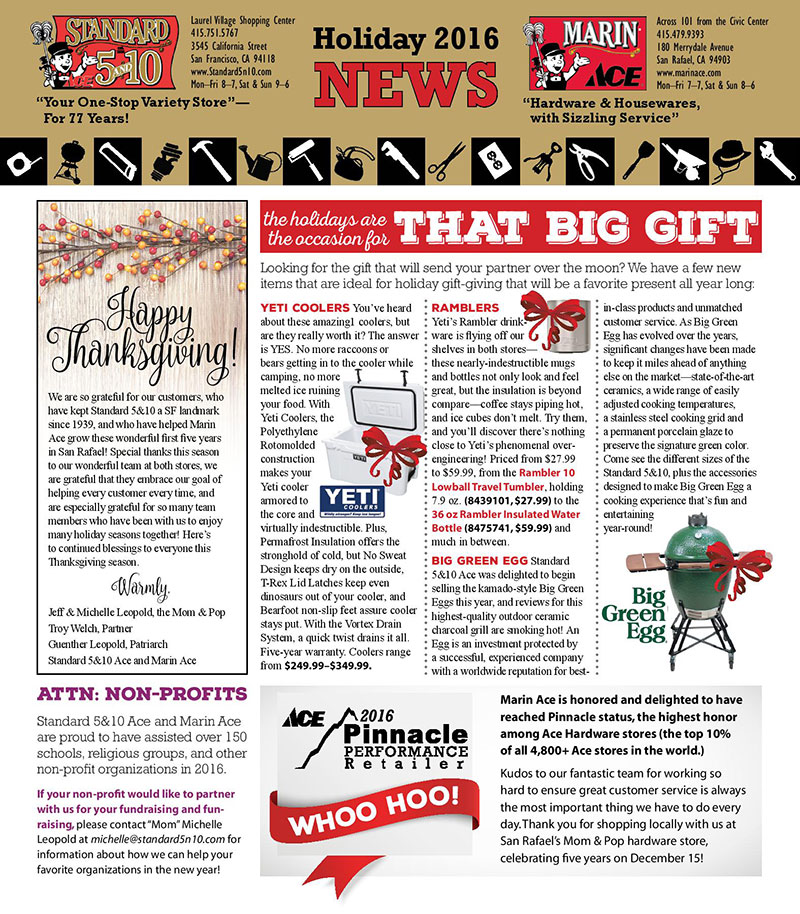 Stan's Kitchen is 1-1/2!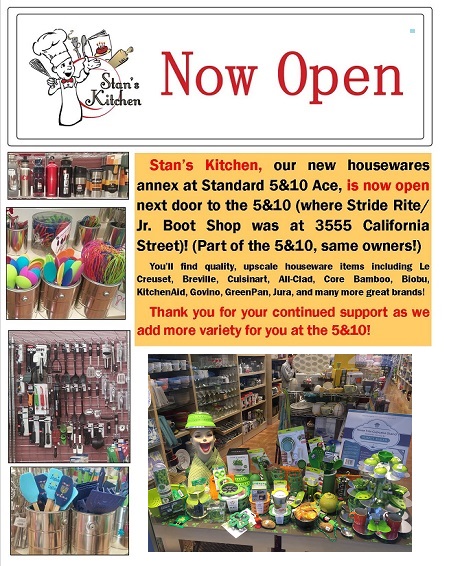 Visit Stan's Kitchen for answers to your culinary questions
at Stan's Kitchen @ Standard 5&10 Ace!
It's been over a year and a half since we opened our kitchenwares annex. Stan's Kitchen showcases top-end kitchen items not seen in Laurel Village since HomeChef left a decade ago, allowing us to expand other departments inside the 3545 building. Come in to chat with our knowledgeable staff.

Red Hot Buys
December Red Hot Buys through 12/24/16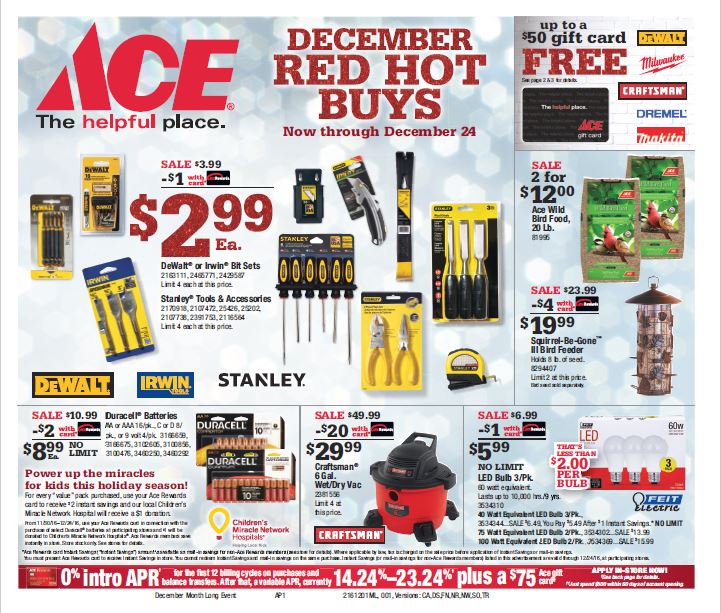 January Red Hot Buys start 12/26/16 through 1/30/17!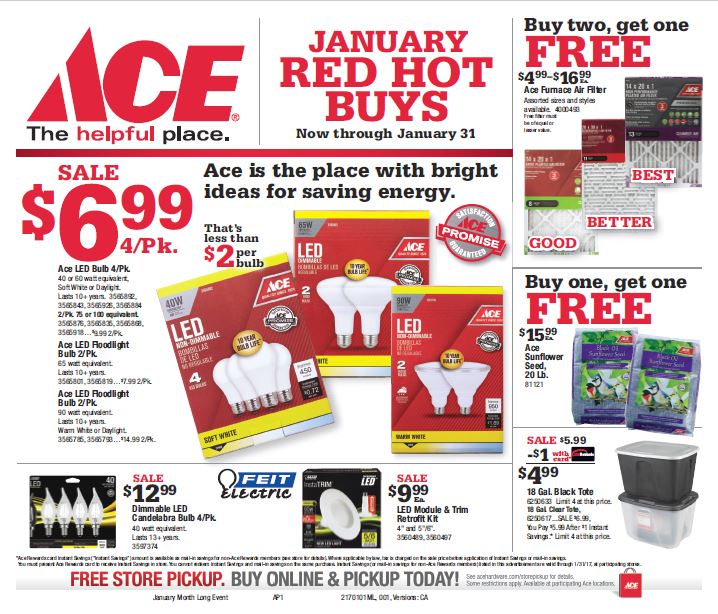 Every day, Free Pints of Paint at Standard 5 & 10 Ace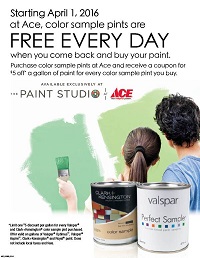 Click here to see the flyer for our Paint Sale.
All plants & seeds at Standard 5 & 10 Ace and Marin Ace are neonic-free



Click here to read why we're doing this..

You asked – we improved! Not only do we now offer PAINT, but we recently re-imagined our Paint Studio, and now offer ZERO-VOC interior paints. You'll love Valspar Optimus and Valspar Aspire no-VOC interior paint, and you can't go wrong with our #1-rated Clark+Kensington paint + primer in one.

All our paints are available in a full spectrum of colors and choices, with even more colors of the rainbow now that our paint tinting system got an upgrade! Remember we can do color-matching too – come in and talk to one of our paint experts today!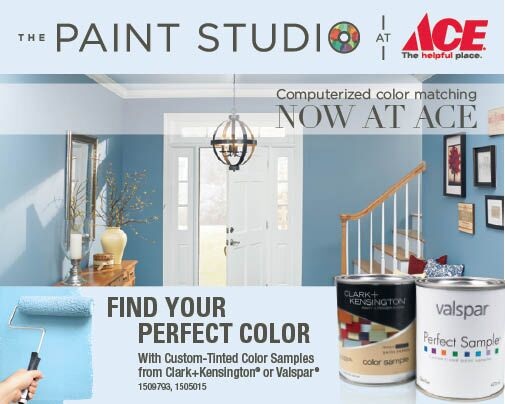 NEW
– as part of our new Paint Studio, we have launched an online design website to help inspire you for your painting projects! Click
here
to visit ThePaintStudio.com Helpful is beautiful at Standard 5&10 Ace!

Check out these links for articles in these publications: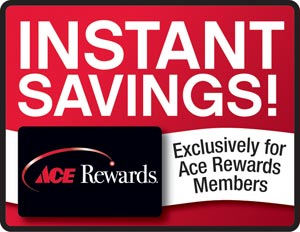 Ace Rewards members get INSTANT SAVINGS every month on select sale items. Take advantage of hassle-free rebates at the register by joining Ace Rewards today at any register -- and let us rebate you for shopping at Standard 5&10 Ace and Marin Ace!


VIA FACEBOOK: "Like" Standard5n10Ace on Facebook, and/or friend Stan Standard for even more Facebook updates and news from both our stores.

VIA TWITTER: Standard5n10AceFollow our tweets to keep up with sales, coupons and specials.

VIA PINTEREST: Take a peek at Standard 5 & 10 Ace on Pinterest.

VIA FLICKR Check out Standard 5 & 10 Ace on Flickr to see our latest products photosets of the store's renovations.

VIA EMAIL: click here to sign up for our
monthly email newsletter or text STANDARD5N10 to 22828

VIA TELEPHONE/SNAIL MAIL: Call 415 751 5767 or email our Marketing Department to be added to our newsletter list
---
Also offering Chip Keys, Key Fobs and Knife Sharpening!
Other services include
Monday 55+ Senior Discount Days (10%),
Key Duplicating including House, Car and Padlock Keys,
Clipper Cards and SF Parking Cards,
Household Battery and Fluorescent/CFL Recycling,
10% discount with current military ID
Retire your old American Flags with dignity by bringing them to Standard 5&10 Ace
and more!





---
Standard 5&10 Ace
is located in the Laurel Village Shopping Center between Laurel and Spruce
STANDARD 5&10 ACE
3545 California Street
San Francisco, CA 94118
415/751-5767
Standard 5&10
is open
M-F 8:00-7:00
S-S 9-6
HOLIDAY HOURS:
Weeknights 11/27-12/23 we'll be open 8am-8pm


Standard 5&10 Ace is the proud big sister to Marin Ace, our hardware store over the Golden Gate Bridge in San Rafael, turning five in December. At both our stores, we strive to bring you unmatched selection, value, and service.
Marin Ace is located in the ♥ of Marin County at the former Sizzler, off 101 across from the Civic Center at the North San Pedro Road exit in San Rafael.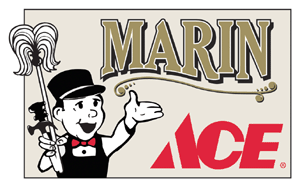 MARIN ACE HARDWARE
180 Merrydale
(formerly The Sizzler at 3725 Redwood Highway)
San Rafael, CA 94903
415/479-9393
Marin Ace hours: M-F 7-7, S-S 8-6