Labor Day Weekend Super Sale

The sale starts on August 27 and finishes September 1. We will be open 8:30 a.m. to 5 p.m. on Labor Day.
We're extending our opening hours at the Standard 5 & 10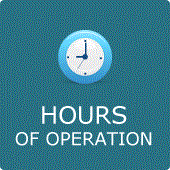 Starting September 2, we will be open from 8 a.m. to 7 p.m. Monday to Friday. The weekend hours will stay the same, 9 a.m. to 6 p.m. Saturday and Sunday.
For the month of December we will be open even longer for all you holiday shopping. Our Holiday hours will be 8 a.m to 8 p.m. from December 1 to December 23. On December 24th, we will be closing slightly earlier.
Back to School - News Article on the local CBS website

We're featured in the "Best Places To Go Back-To-School Shopping In San Francisco" article. Click here to read all about it.
WE ARE OPEN DURING CONSTRUCTION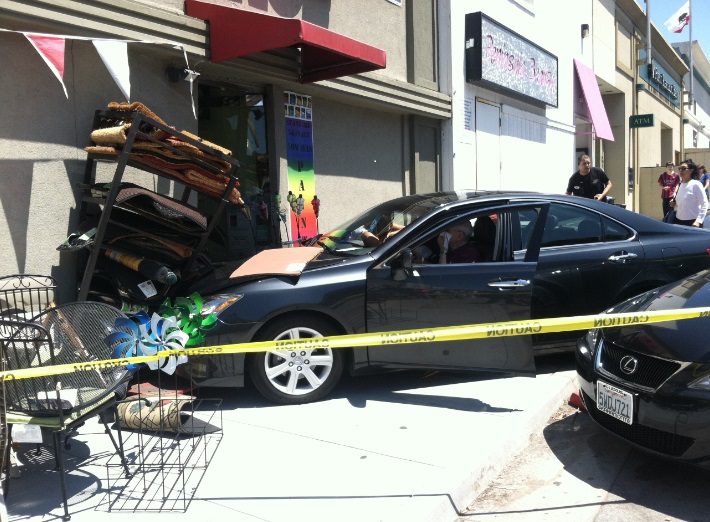 We are grateful that the July 24 drive-through accident was not worse, and thankful that nobody was walking in front of the car when it crashed through the back of our store. Read the full story at http://tinyurl.com/5n10crash - and thank you for bearing with us as we rebuild the back of the store.


The August Newsletter has arrived!


Read it online here

*Anyone who would like to ALWAYS receive this quarterly newsletter, call 415/751 5767 and ask to be coded "A" for Always mail me the newsletter!*


NEW FOR 2014 WEBER MODELS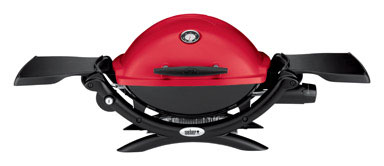 Did you know… Weber has created a limited-edition line of Ace-Red colored grills, in honor of Ace Hardware's 90th Anniversary this year! Shown: WEBER" Q1200 LP GAS GRILL LIMITED EDITION, $199.00 Come visit us at the store or online to see all these great-looking grills in person!



Now at the Standard 5 & 10 Ace: Traeger Wood Pellet Grills and the iconic Kamado Joe BBQ + one of the largest Weber selections around!



Take advantage of our $50 Flat Fee in SF and Marin Counties:
Buy your grill from us and we'll assemble and deliver your new grill, plus dispose of your old one!
WATER SAVING IDEAS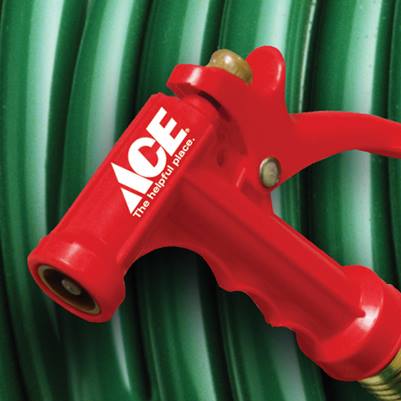 Drought Alert! Visit our store and ask our helpful hardware folks for water-saving tips and tools! Click here for our recent article on Water Conservation help!
Paint (New!) & Renovations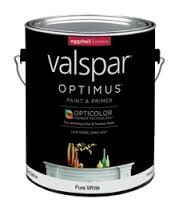 You asked – we improved! Not only do we now offer PAINT, but we recently re-imagined our Paint Studio, and now offer ZERO-VOC interior paints. You'll love Valspar Optimus and Valspar Aspire no-VOC interior paint, and you can't go wrong with our #1-rated Clark+Kensington paint + primer in one.

All our paints are available in a full spectrum of colors and choices, with even more colors of the rainbow now that our paint tinting system got an upgrade! Remember we can do color-matching too – come in and talk to one of our paint experts today!






NEW – as part of our new Paint Studio, we have launched an online design website to help inspire you for your painting projects! Click here to visit ThePaintStudio.com Helpful is beautiful at Standard 5&10 Ace!
We now have a Plant Nursery at the 5&10
We've expanded our gardening section into a full nursery in front of the store. From tiny herbs and medium sized succulents to tall lemon trees, plus pots,saucers, we have everything your green thumb needs.
If you have any question, just ask for Dominic, the Nursery Department Manager.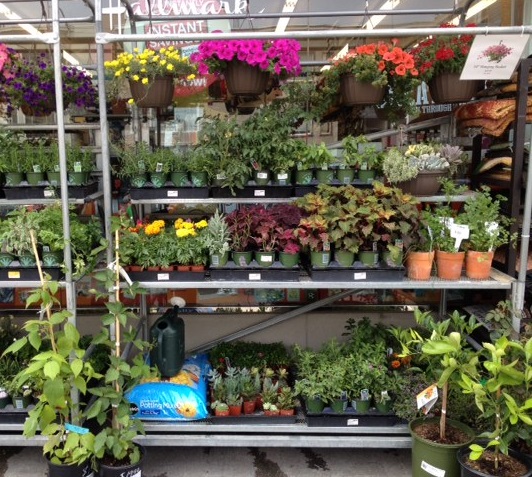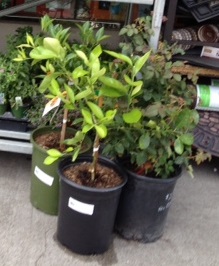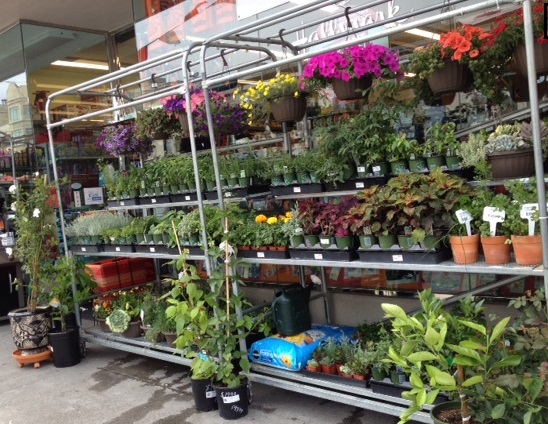 The Giants are Getting Close to First Place!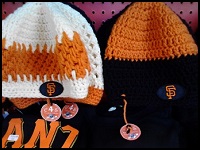 The SF Giants are in second place, 3 games behind the number one spot. Show your love for our Giants with these locally produced, hand-made knit hats. We also carry a full range of Giants merchandise from stuffed toys, kitchenwares to T-shirts, keys and keychains.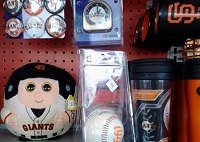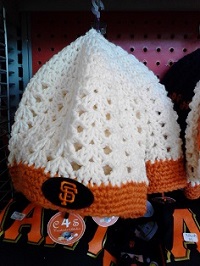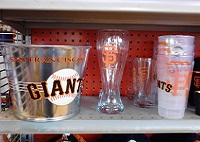 Our 75th Anniversary Mini-Website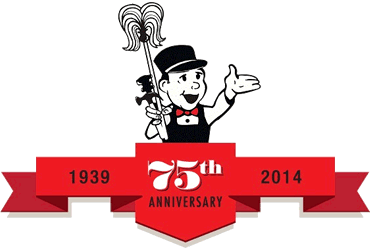 Click the balloons above or here for all the details about our 75th Anniversary Celebration and 75 year history in San Francisco!


Text Standard to 55155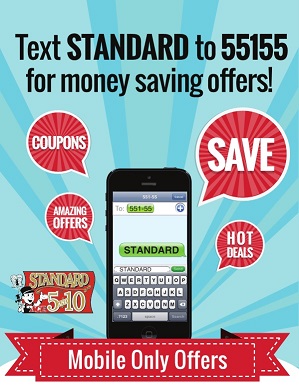 We've partnered with Funmobility.com to provide coupons via text that you will receive each month for great deals at the Standard 5 & 10. (Maximum 5 texts per month.)


Standard 5&10 Ace in the News:
Check out these links for articles in these publications:
INSTANT SAVINGS!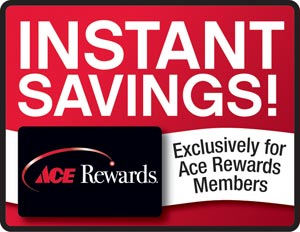 Ace Rewards members get INSTANT SAVINGS every month on select sale items. Take advantage of hassle-free rebates at the register by joining Ace Rewards today at any register -- and let us rebate you for shopping at Standard 5&10 Ace and Marin Ace!
Keep in touch with us!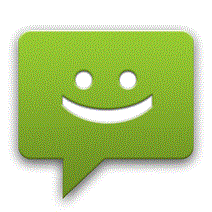 VIA TEXT: Text STANDARD to receive valuable coupons and timely text messages, maximum 3 times per month from our store only!

VIA FACEBOOK: "Like" Standard5n10Ace on Facebook, and/or friend Stan Standard for even more Facebook updates and news from both our stores.

VIA TWITTER: Standard5n10AceFollow our tweets to keep up with sales, coupons and specials.

VIA PINTEREST: Take a peek at Standard 5 & 10 Ace on Pinterest.

VIA FLICKR Check out Standard 5 & 10 Ace on Flickr to see our latest products photosets of the store's renovations.

VIA EMAIL: click here to sign up for our
monthly email newsletter or text STANDARD5N10 to 22828

VIA TELEPHONE/SNAIL MAIL: Call 415 751 5767 or email our Marketing Department to be added to our newsletter list
---
Also offering Chip Keys and Knife Sharpening!
Other services include
Monday 55+ Senior Discount Days (10%),
Key Duplicating,
Clipper Cards and SF Parking Cards,
Household Battery and Fluorescent/CFL Recycling,
10% discount with current military ID
Retire your old American Flags with dignity by bringing them to Standard 5&10 Ace
and more!




---
Standard 5&10 Ace
is located in the Laurel Village Shopping Center between Laurel and Spruce
STANDARD 5&10 ACE
3545 California Street
San Francisco, CA 94118
415/751-5767
Standard 5&10
is open
M-F 8:30-7
S-S 9-6
VISIT OUR BROTHER STORE!
Standard 5&10 Ace is the proud big sister to Marin Ace, our two years old hardware store over the Golden Gate Bridge in San Rafael. At both our stores, we strive to bring you unmatched selection, value, and service.
Marin Ace is located in the ♥ of Marin County at the former Sizzler, off 101 across from the Civic Center at the North San Pedro Road exit in San Rafael.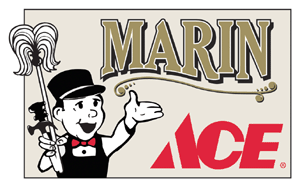 MARIN ACE HARDWARE
180 Merrydale
(formerly The Sizzler at 3725 Redwood Highway)
San Rafael, CA 94903
415/479-9393
Marin Ace hours: M-F 7-7, S-S 8-6