Updated October 28, 2018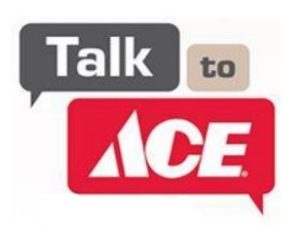 Curious to see what others are saying about us?
Check out some of our recent 5-star reviews and recommendations below!
Colin M.- Google: "Great local store, good selection, and very helpful staff"
J.K.- Yelp: There are many good hardware stores in SF but ACE 5&10 goes beyond them all. 
Benjamin B.-Google "This store has everything" 
Wendy H.- Yelp: "This store carries everything!…Wonderful store!  Support your local businesses!" 
Juanita E.-Google"This place has a lot of items and always have what I need." 
Kae D.- Yelp:  "…Aisles and aisles of must-haves for new APT or old house…"
Sevag B.- Google "One stop shop for home improvements. Fast and convenient"
And from Nextdoor:

Colin M. from West Lower Pacific Heights❤️  Recommended your business "Best local hardware store, great selection and such helpful staff"
Farinaz A. from Central Richmond ❤️ Recommended your business "We find everything we need. Nice customer service."
Bonnie L. from Jordan Park  ❤️Recommended your business "Helpful staff with a deep inventory. It's like an old fashioned store with personal service. Big selection. Very helpful staff."
Stephanie S. from Upper Pacific Heights ❤️  Recommended your business "All my hardware store needs covered and then some. Glad to still have a hardware store in the neighborhood."
Estella G. from Russian Hill North  ❤️ Recommended your business "Whether you can find anything you want. Great prices."
Robert A. from Mt. Olympus ❤️ Recommended your business "Great place. Friendly, helpful. None of the BS…"