Updated October 28, 2018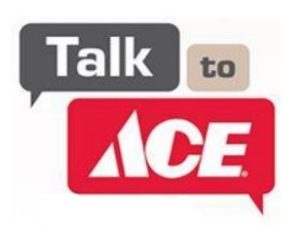 Curious to see what others are saying about us?
Check out some of our recent reviews and recommendations below!
Susan-Yelp: "From now on, there's no point in going to any other store before going to Standard as the employees CARE, ARE KNOWLEDGEABLE, AND WILLING TO STEP IN to solve your problem, no matter how small."
Ian B-Google: "Like Mary Poppins handbag with the amount of interesting things you can find here."
Stephanie S.-Google: "Always has the odds and ends that you can't get elsewhere. Friendly and helpful service."
Paul G. Google: "…Happy, fun place to shop."
Colin M.- Google: "Great local store, good selection, and very helpful staff"
J.K.- Yelp: There are many good hardware stores in SF but ACE 5&10 goes beyond them all. 
Benjamin B.-Google "This store has everything" 
Wendy H.- Yelp: "This store carries everything!…Wonderful store!  Support your local businesses!" 
Juanita E.-Google"This place has a lot of items and always have what I need." 
Kae D.- Yelp:  "…Aisles and aisles of must-haves for new APT or old house…"
Sevag B.- Google "One stop shop for home improvements. Fast and convenient"
And from Nextdoor:

Colin M. from West Lower Pacific Heights❤️  Recommended your business "Best local hardware store, great selection and such helpful staff"
Farinaz A. from Central Richmond ❤️ Recommended your business "We find everything we need. Nice customer service."
Bonnie L. from Jordan Park  ❤️Recommended your business "Helpful staff with a deep inventory. It's like an old fashioned store with personal service. Big selection. Very helpful staff."
Stephanie S. from Upper Pacific Heights ❤️  Recommended your business "All my hardware store needs covered and then some. Glad to still have a hardware store in the neighborhood."
Estella G. from Russian Hill North  ❤️ Recommended your business "Whether you can find anything you want. Great prices."
Robert A. from Mt. Olympus ❤️ Recommended your business "Great place. Friendly, helpful. None of the BS…"