WE ARE YOUR HOLIDAY HERO!
Special Holiday Offers Abound in our Monthly Flyer: CHECK IT OUT
Black Friday Coupon – 50% OFF a single item – PRINT IT OUT
Round Up for Kids – Donate at Register for our Children's Hospitals!
Cider Monday 12/2 – 15% OFF in store coupon!
No-Stress Holidays… order online @ acehardware.com  and pick up same day! Open until 8pm 12/9-12-23!
See what's cooking in Stan's Kitchen!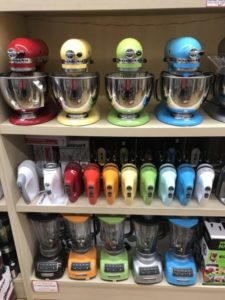 Visit Stan's Kitchen for answers to your culinary questions
at Stan's Kitchen – the housewares annex to Standard 5&10 Ace!
Stan's Kitchen opens at 9am daily
Our kitchenware annex, Stan's Kitchen, showcases top-end kitchen items not seen in Laurel Village since HomeChef left over a decade ago, allowing us to expand other departments inside the 3545 building. Come in to chat with our knowledgeable staff.
A New and Improved Laurel Village Shopping Center for 2019!
Newly renovated, WE ARE OPEN as Laurel Village's re-beautification project is now wrapped up and looks so much lovelier! The sidewalks and landscaping's finishing touches are finally complete!
Please park in our FREE parking lot behind the store – and our always-open back entrance doors at Stan's Kitchen and Standard 5&10 Ace!
For district-wide plans and updates, visit the SF Public Works website for Laurel Village at https://sfpublicworks.org/laurel-village
Check us out on Social Media!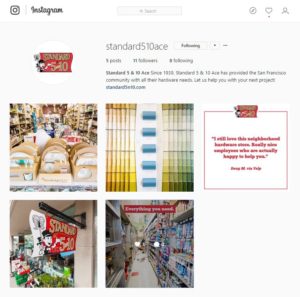 We've upped our game on Facebook,
Instagram, Pinterest, and Twitter too!
Please check us out,
and if you "like" us,
please add your two cents
to online reviews about our Five and Dime on Yelp or on Google!
Visit Our Brother Stores!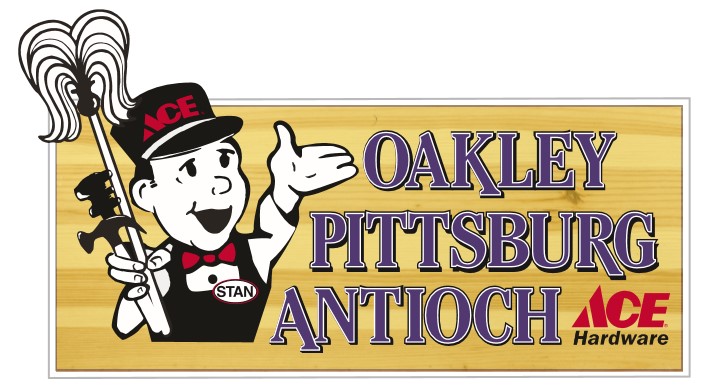 Standard 5&10 Ace
is the proud big sister to
Laurel Ace
, our hardware store over the Bay Bridge in Oakland's Laurel District who joined our family on April 27, 2017 "under new management", as well as
Marin Ace
over the Golden Gate Bridge in San Rafael, who turned seven in December. We just added three more stores this spring, Oakley Ace, Pittsburg Ace, and Antioch Ace in Contra Costa County. At all six of our stores, we strive to bring you unmatched selection, value, and service.
LAUREL ACE HARDWARE
In Oakland's Laurel District, East off the 580/High Street exit:
4024 MacArthur Blvd.
Oakland, CA 94619

510/530-1966
Laurel Ace hours: Weekdays 7-7, Weekends 8-6
Marin Ace is located in the ♥ of Marin County at the former Sizzler, off 101 across from the Civic Center at the North San Pedro Road exit in San Rafael.
180 Merrydale
(formerly The Sizzler at 3725 Redwood Highway)
San Rafael, CA 94903
415/479-9393
Marin Ace hours: M-F 7-7, S-S 8-6