Standard 5&10 Ace Holiday Celebrations are in full swing!
It's been a fun-filled week at Stan's Kitchen and Standard 5&10, and now we have a whole month ahead to continue the festivities! Thank you to all who celebrated with us on Friday for Plaid or Black Friday, Shop Small Saturday, Cyber Monday (and Cider Monday at the 5&10!) and to all the customers who joined us for Customer Appreciation Night on Monday. Santa enjoyed saying hello to so many good boys and girls of all ages at our party on 12/1, and we loved seeing your cookie designs in Stan's Kitchen!
Our CHRISTMAS WREATHS are now available in addition to Cedar Garland, Door Swags, Lemon Cypress Trees, Rosemary Topiary, and much more to bring traditional, natural holiday fragrances to your home!
We have a great selection of Holiday Lights, Cards, Party Goods, Gifts, and more this Christmas!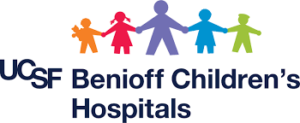 And we're helping others have a happy holiday and encouraging our customers by giving back – bring in a new toy to the SF Firefighters toy barrels out front, and by rounding up your change to go to UCSF Benioff Children's Hospitals in San Francisco and Oakland.
HAPPY HOLIDAYS from all of us at Standard 5&10 Ace!
google-site-verification: google5fb498cab78fa00c.html
Laurel Village Shopping Center is Open Fully for the Holidays!
Newly renovated, WE ARE OPEN as Laurel Village's re-beautification project is wrapping up and is looking so much lovelier now that the sidewalks and landscaping's finishing touches are finally being completed!

We have our Christmas and Hanukkah items out at the 5&10 and in Stan's Kitchen – plus in Standard 5&10 next door you'll find Christmas, Hanukkah, and Happy Holidays boxed and single cards, and our Hanukkah selection is out (early this year! Starts 12/2 at Sundown) and Christmas goods are up!
Please park in our FREE parking lot behind the store – and our always-open back entrance doors at Stan's Kitchen and Standard 5&10 Ace!
For district-wide plans and updates, visit the SF Public Works website for Laurel Village at https://sfpublicworks.org/laurel-village
See what's cooking in Stan's Kitchen!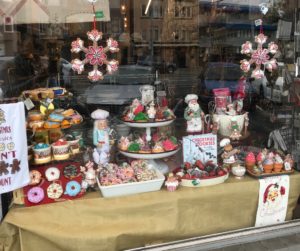 Visit Stan's Kitchen for answers to your culinary questions
at Stan's Kitchen @ Standard 5&10 Ace!
Stan's Kitchen opens at 9am daily
Our kitchenware annex, Stan's Kitchen, showcases top-end kitchen items not seen in Laurel Village since HomeChef left over a decade ago, allowing us to expand other departments inside the 3545 building. Come in to chat with our knowledgeable staff.
Check us out on Social Media!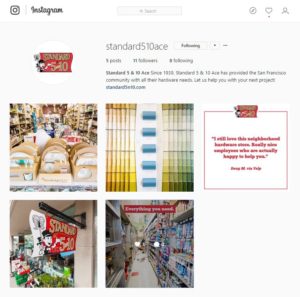 We've recently started posting on Instagram!
We've upped our game on Facebook,
and Twitter too!
Please check us out,
and if you "like" us,
please add your two cents
to online reviews about our Five and Dime on Yelp or on Google!
Visit Our Brother Stores!

Standard 5&10 Ace
is the proud big sister to
Laurel Ace
, our hardware store over the Bay Bridge in Oakland's Laurel District who joined our family on April 27, 2017 "under new management", as well as
Marin Ace
over the Golden Gate Bridge in San Rafael, who turned six in December. At all three of our stores, we strive to bring you unmatched selection, value, and service.
LAUREL ACE HARDWARE
In Oakland's Laurel District, East off the 580/High Street exit:
4024 MacArthur Blvd.
Oakland, CA 94619

510/530-1966
Laurel Ace hours: Weekdays 7-7, Weekends 8-6
Marin Ace is located in the ♥ of Marin County at the former Sizzler, off 101 across from the Civic Center at the North San Pedro Road exit in San Rafael.
180 Merrydale
(formerly The Sizzler at 3725 Redwood Highway)
San Rafael, CA 94903
415/479-9393
Marin Ace hours: M-F 7-7, S-S 8-6