google-site-verification: google5fb498cab78fa00c.html
google-site-verification: google5fb498cab78fa00c.html
Please Excuse the Laurel Village Improvement Dust!
WE ARE OPEN as Laurel Village's re-beautification project is currently wrapping up – last month California Street was anything but beautiful, but we're getting closer to seeing the Improvements…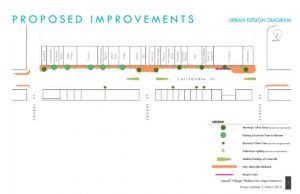 As of  July, our front doors are open again, and metered parking is available in front on California Street again (in select locations).
Please park in our FREE parking lot behind the store – and our always-open back entrance doors at Stan's Kitchen and Standard 5&10 Ace!
For district-wide plans and updates, visit the SF Public Works website for Laurel Village at https://sfpublicworks.org/laurel-village
BBQs are Great for the Fall!
Many love the weather most in SF during the Autumn, and many love grilling in the fall for that reason! Come in today to get accessories for your Weber Grill, Big Green Egg, or Traeger Grill – or come in to find the perfect grill to bring you outside to cook this fall.
November 2017 Weber Kettle Grill bannerGrilling is healthy! Grilling is delicious! Grilling is not messy! And – grilling can be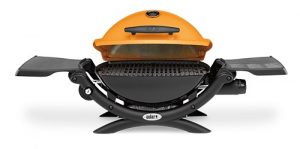 COLORFUL and doesn't have to be huge, when you select one of our Weber Qs! Qs are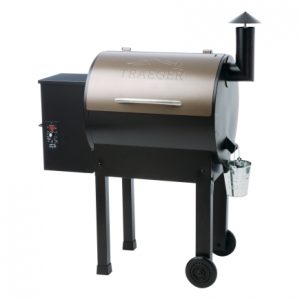 portable, so you can take your Q with you to a tailgate, camping trip, picnic, or nearly anywhere else you want fresh-grilled items!
We have a great selection of Big Green Eggs, Weber Grills, and Weber Q gas grills – Check out the styles in store at Standard 5&10 Ace! We can special order other styles and colors for you – or you can on AceHardware.com – including Traeger Grills, and remember whenever you order on AceHardware.com and select "ship to store" you won't pay any delivery fees!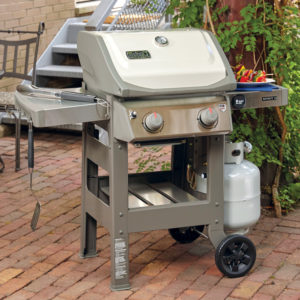 And our 2018 models of other Weber Grills has been a favorite of San Franciscans – indeed we hear Standard 5&10 Ace is one of the top-selling Weber dealers in The City! Check out our newest selection when you see them out front and back, including the new Spirit II in great new colors!
Stan's Kitchen Is Two!
Visit Stan's Kitchen for answers to your culinary questions
at Stan's Kitchen @ Standard 5&10 Ace!
Stan's Kitchen opens at 9am daily
It's been over two years since we opened our kitchenware annex. Stan's Kitchen showcases top-end kitchen items not seen in Laurel Village since HomeChef left a decade ago, allowing us to expand other departments inside the 3545 building. Come in to chat with our knowledgeable staff.
Check us out on Social Media!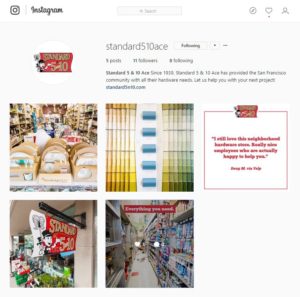 We've recently started posting on Instagram!
We've upped our game on Facebook,
and Twitter too!
Please check us out,
and if you "like" us,
please add your two cents
to online reviews about our Five and Dime on Yelp or on Google!
Visit Our Brother Stores!

Standard 5&10 Ace
is the proud big sister to
Laurel Ace
, our hardware store over the Bay Bridge in Oakland's Laurel District who joined our family on April 27, 2017 "under new management", as well as
Marin Ace
over the Golden Gate Bridge in San Rafael, who turned six in December. At all three of our stores, we strive to bring you unmatched selection, value, and service.
LAUREL ACE HARDWARE
In Oakland's Laurel District, East off the 580/High Street exit:
4024 MacArthur Blvd.
Oakland, CA 94619

510/530-1966
Laurel Ace hours: Weekdays 7-7, Weekends 8-6
Marin Ace is located in the ♥ of Marin County at the former Sizzler, off 101 across from the Civic Center at the North San Pedro Road exit in San Rafael.
180 Merrydale
(formerly The Sizzler at 3725 Redwood Highway)
San Rafael, CA 94903
415/479-9393
Marin Ace hours: M-F 7-7, S-S 8-6