"This store has everything!"
Your one-stop Variety Shop – since 1939!
Standard 5&10 Ace has reopened again after a floor-to-ceiling renovation!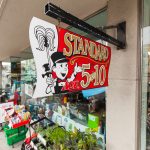 Change has come to our 84 year old variety store! We reopened on May 24th after closing our doors for a floor-to-ceiling renovation! We hope you'll enjoy our completely new shopping experience for you at our  84-year-old store. We are not quite done, (waiting for our Hallmark shelving and cards to arrive, especially!) but we are open again, as final touches are happening in the aisles of Standard 5&10 Ace.
We will keep you updated HERE and on our Social Media pages – THANK YOU San Francisco for your 84 years of patronage, we're delighted to improve on your shopping experience by updating the store. Thank you for your patience while we remodeled, we missed you and are delighted to be open again, with all your favorite items, better than ever!
Visit Stan's Kitchen next door!
See what's cooking in Stan's Kitchen! Visit Stan's Kitchen – the housewares annex to Standard 5&10 Ace!
Our kitchenware annex, Stan's Kitchen, showcases top-end kitchen items, plus lots of everyday necessities for entertaining, cooking, baking, sipping, stirring, and more! Come in to see what's new and to chat with our knowledgeable staff.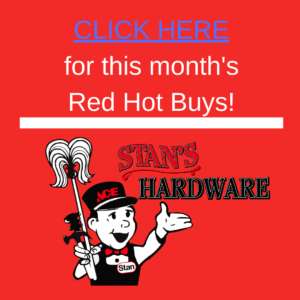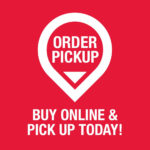 Services
at Standard 5&10
When we reopen, we'll resume offering Chip Keys and Fob Keys as well as Knife Sharpening!
Other services include Monday 55+ Senior Discount Days (10%), 10% Military Discount, Key Duplicating, Lock Re-Keying, Paint Color Matching, American Flag/Household Battery and Fluorescent/CFL Recycling, and more!
Click here to see all of our services
Ace Rewards
Instant Savings
Ace Rewards members get INSTANT SAVINGS every month on select sale items. Take advantage of hassle-free rebates at the register by joining Ace Rewards today at any register – and let us rebate you for shopping at our Ace Hardware stores!
Visit Our Brother Stores
Oakley Ace, Pittsburg Ace, Antioch Ace – Contra Costa County

Same great teams – Under new management (ours!) as of April 24, 2019.
OakleyAce.com   PittsburgAce.com  AntiochAce.com
Laurel Ace – Oakland
We were proud to add the 98-year old Laurel Ace Hardware to our family in April 2017 (102 years young in 2023, and now with a 2nd floor retail shopping experience!) – visit their website online at www.LaurelAce.com, or come in to check out our 2-story hardware store in Oakland, CA.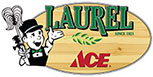 4024 MacArthur Blvd in The Laurel – Oakland, CA 94619
Call or text: 510/530-1966
Marin Ace – San Rafael

Visit our San Rafael store, Marin Ace online at www.standard5n10.com, or say "hi" in person. We're conveniently located right off 101 at the San Pedro Road exit, across from the Marin Civic Center (and near A&W, another favorite local landmark!)
180 Merrydale Road, San Rafael, CA 94903
Call: 415/479-9393