Standard 5&10 Ace is always looking for talent!
Bring your resume and/or completed job application to the store
if you want to join our Helpful team.
Fill out a job application  -Here-
Job Descriptions:
Sales Associate: We are looking for a sales associate to work in Stan's Kitchen, which is the culinary supply arm of our variety store. Bring in or fax us your completed application.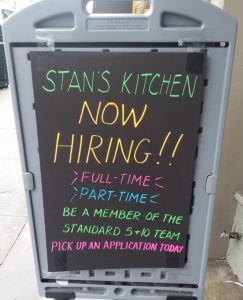 NOW HIRING in Oakland and San Rafael:  
Our brother stores, Marin Ace and Laurel Ace in Oakland are always happy to accept applications from qualified candidates, visit:
http://www.marinace.com/employment & http://www.laurelace.com/employment for more details.