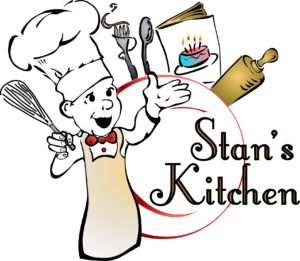 Beulah is our marketing assistant, and these are her favorite cookies.  Originally she got this recipe from her friend Judy Burch, but then stole it and renamed it after herself, because marketing.  Regardless of what you call them, these are delicious cookies that take a little work but are totally worth it. Be forewarned that these have a lot of ingredients that people might be sensitive to in them so check before making them for strangers.
Yields 4 dozen
Ingredients:
1 Cup Butter flavored Crisco*
1 ¼ cup packed brown sugar
½ cup white sugar
2 eggs
2 T milk
1 T Vanilla
1 ¾ cups flour
1 tsp. Baking soda
½ tsp salt
2 cups oats (quick oats is fine)
½ cup coconut (shredded)
8-12 ounces of white chocolate chips (Sometimes we halve this and make up the difference with semi-sweet chocolate chips)
1 Cup macadamia nuts (in halves or slightly crushed)
Directions:
Pre-heat oven to 375
Cream together the Crisco, Brown sugar, and White sugar
Stir in the eggs, milk and vanilla until blended
Stir in the flour, baking soda, salt until blended
Fold in the oats, coconut, chocolate chips, and macadamia nuts
Scoop onto a cookie sheet
Bake at 375 for 10 minutes- Do not just set a timer with these and walk away.  Like Snickerdoodles and peanut butter cookies, you want to take these out slightly under done and let them continue cooking on the sheet for a few moments.  They should be firm and a light tan, but not the dark brown of a chocolate chip cookie.
*A note about Crisco.  We know that a lot of people are going to want to substitute something else.  We like the taste and texture that Crisco gives these cookies.  If you would like to substitute you may, but then they would be Your white chocolate chip macadamia nut cookies.