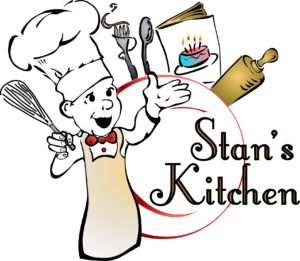 We know it's cold in January.  And cold weather calls for warm hearty soup.  This twist on an all-American favorite is sure to warm bellies and bring smiles to faces and it's a relatively simple thing to make. Don't let the long list of ingredients scare you! If you are a newer cook check out the tips below the recipe.  This recipe was originally printed in the Mt. Gilead kitchen's Good Eats cookbook.
Serves 8
Ingredients:
-1/2 lb ground beef
-3/4 Cup Chopped Onions
-3/4 cup shredded carrots
-3/4 cup diced celery
-1 tsp. dried basil
-1 tsp. dried parsley
-1 tsp. granulated garlic
-4 T butter (divided)
-3 Cup chicken or beef broth
-4 Cup diced, peeled potatoes
-1/4 Cup all-purpose flour
-8 ounces American cheese cubed (about 2 cups)
-1 ½ Cup milk
-3/4 tsp salt
– ¼ tsp pepper
-1/4 Cup sour cream
Equipment:
– 3Qt saucepan
-a small skillet
-wooden spoon
-measuring cups/spoons
-paring knife/potato peeler
Instructions:
In the 3 qt. saucepan brown the beef
Once cooked, drain the beef and set aside.
In the same pan add onions, carrots, celery*, basil, garlic, and parsley with 1T of the butter. Sauté until vegetables are tender (about 10 minutes)
Add broth, potatoes, and cooked beef. Bring it all to a boil.
Reduce heat; cover and simmer for 10-12 minutes or until potatoes are tender.
While the soup is simmering melt the remaining T of butter in the small skillet. Add the flour and stirring continuously cook for 2 minutes, then reduce heat to lowest setting and add cheese, milk, salt, and pepper. Continue to stir until the cheese is melted.
Add cheese mixture to the soup.
Remove soup from heat, blend** in sour cream.
Serve hot.
*A note about the diced onions and celery and shredded carrots. Don't assume that you have to do this yourself, you can buy these things pre-cubed and shredded.  However if you do want to do it yourself you will need a good cutting board, knife and grater. Also a trick with the onions is make sure that you rinse the cutting board and knife right away to limit the exposer to "tear juice"
**blending, does not mean with a whisk or in a blender, when you see blend in a recipe like this it means to stir in a gentle figure 8 with your wooden spoon as you add the ingredient. In this case it is to keep the sour cream from curdling, which it might do if you just plop it in.