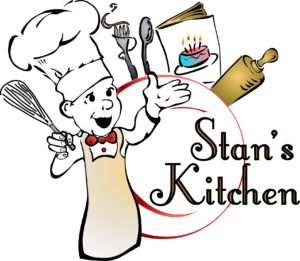 This was the secret family recipe of the Shreves family in western Sonoma County before being given to us and altered slightly.  The reason that Sonoma County is important is that these cookies will look vaguely pumpkin shaped and you can use royal icing or decorating icing to make them more festive, but the name really comes from the number one influence in Sonoma County: Charlie Brown. Linus may never get to meet the great pumpkin rising from the pumpkin patch, but at least we have these great cookies to eat while we wait with him.
Makes about 3 dozen
Ingredients:
-4 Cups un-sifted all-purpose flour
-2 cups quick old fashioned oats
-2 tsp baking soda
-2 tsp ground cinnamon
-1 tsp salt
-1 ½ cup butter softened
-2 cups packed brown sugar
-1 cup granulated sugar
-1 egg
-1 tsp vanilla
-16 oz. (usually one can) of solid packed pumpkin
–optional 1 cup of chocolate chips, raisins, or craisins.
Equipment:
– Mixer with stirring attachment*
-Measuring cups/spoons
-Mixing bowl
-Mixing Spoon
-Spatula
-Cookie sheet
-Cooling rack**
Instructions:
Pre-heat oven to 350
In the mixing bowl combine the flour, oats, baking soda, cinnamon, and salt. Set aside
In your mixer (or in another mixing bowl) cream the butter. Gradually add the brown sugar and sugar. Beat until fluffy.
Add the egg and vanilla, mix thoroughly.
Alternate equal parts dry flour mixture and pumpkin, mix well after every addition. Continue until the dough is thoroughly mixed.
If you are using the optional ingredients fold those in now.
Drop ¼ dough into a lightly greased cookie sheet. Use a spatula to smoosh it into a pumpkin shape, then add a little bit of dough to form the stem.
Bake for 20-25 minutes, or until the cookies are lightly brown and firm.
Remove from cookie sheet and cool completely before decorating.
*you can make this recipe without a mixer, it's just harder.  It does, however, give you a great arm work out. To make creaming the butter and sugar easier without a mixture, make sure that the butter is soft and use a potato masher initially to get it smooshed (technical term) into the sugar before using your spoon to start creaming them together.
**We use a roasting rack that we either line with wax paper or foil. It works great if you don't have a cooling rack.