Save with our monthly Red Hot Buys – Check out our current sale flyers here!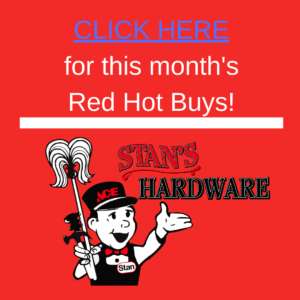 Red Hot Buys
Come see our specials in-store or online!
Laurel Ace Grows UP Celebration 10/28-29-30
Join us at Laurel Ace Hardware for our 101st Birthday Celebration, and check out our new upstairs shopping area!
Free birthday cupcakes & more – but you have to visit the new 2nd floor to get it!
(don't worry, we have a lift if you don't feel like walking up and down the stairs!)

For more information, visit our website at LaurelAce.com/Laurel-Ace-Grows-Up