Twinkly Smart Holiday Light Decorations! NOW ON SALE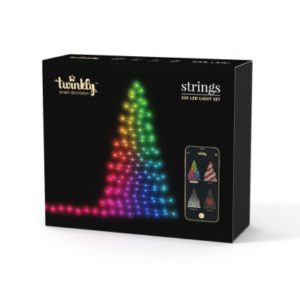 We want to see the amazing holiday decor you can create with these smart lights – so we're putting our Twinkly 240 LED Light Sets on sale NOW for $149.99 – less than anyone else we've found! (usually around $199.99/set)
It's so new, unique, and totally cool that it's best to see it – so click on this YouTube Video to get the full effect of what you can do with Twinkly! You control the colors, pattern, design, even sync with music, on the free app (available on both the
We would LOVE to see your Twinkly lights! Please share with us and we'd love to post on Social Media! (Twinkly would love to be tagged too!)
Remember we offer same-day delivery on orders placed by 2pm, and our price can't be beat!
This graphic shares what Twinkly can do:
Red Hot Buys!


Red Hot Buys now through 12/24/18!
Click Below for all the great deals this month!
Ace 2018 Holiday Catalog
Check out all the great holiday gift ideas in Ace's 2018  Catalog!
NOTE: We don't carry all of these items in the store, BUT you can order any on AceHardware.com and select "pick up at store" – and we'll have your items within a day or two, and pay NO SHIPPING!
Read our Latest Newsletter!
We are delighted to have a monthly online newsletter, covering news and products from Marin Ace, Laurel Ace, and Standard 5&10 Ace. Click here to read the latest newsletter. Email us  if you would like an email when this is distributed next month and going forward!
Standard 5&10 Ace will continue to distribute a printed newsletter throughout the year. Click here to read the latest Standard 5&10 Holiday Newsletter. Anyone who would like to ALWAYS receive the Standard 5&10 Ace newsletter via USPS, call 415-751-5767 and ask to be coded "A" for "ALWAYS mail me the newsletter!"