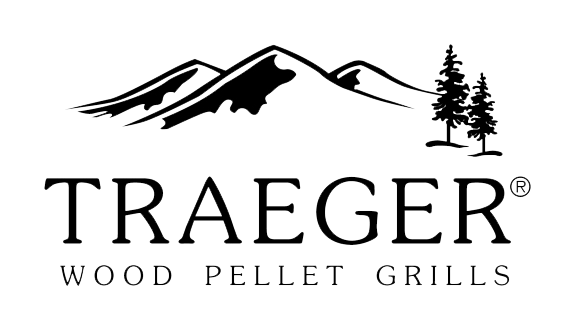 Love wood-fire grills? Then you'll love our selection of Traeger Wood Pellet Grills and Traeger accessories at Marin Ace, Laurel Ace, and Standard 5&10 Ace (and available on AceHardware.com).
Traeger grills work with wood pellets (in multiple flavors), and are simple once you set your pellet smoker.
SET IT & FORGET IT, Traeger makes cooking simple: The auger at the bottom of the hopper pulls the hardwood pellets into the fire pot where they contact the hot rod and ignite the pellet grill. Set the temperature on your pellet smoker to the desired setting and begin cooking, convection-style heat cooks food evenly and encircles food with delicious and flavorful smoke.
You'll benefit in many ways when you switch to a Traeger wood pellet grill:
TASTE – Because many think cooking with wood tastes better. Pure hardwood is the fuel for Traeger's signature flavor. Traeger owners and BBQ enthusiasts agree that wood-fired flavor is what they love most about their grill, saying it simply tastes better than charcoal or gas. Real wood, real flavor – every time.
VERSATILITY – Traeger Grills' 6-in-1 versatility allows you to cook hot and fast or low and slow. When you fire up your Traeger, you ignite the power to grill, smoke, bake, roast, braise, and BBQ – you're the master of all trades. From baby back ribs to wood-fired pizza, smoky mac & cheese, and even homemade apple pie, anything you can cook up in your head, you can cook up on your Traeger.
EASE – Because wood-fired cooking is simpler with Traeger. Traeger's ease of use and simple controls let you focus on what matters: your food, your family, and your friends. Traeger's digitally-controlled convection heating system simplifies wood-fired cooking, allowing for easy temperature settings–just like your oven. So, whether you're perfecting a recipe or watching the game, Traeger has you covered.
CONSISTENCY – You'll cook like a pro every time. Traeger's consistent temperature gives you consistent results, meaning you can craft food rather than tend to the fire. Traeger manages the temperature for you, cutting out a major variable in achieving consistent results. Master your brisket recipe, champion a whole roasted chicken, and cook with confidence knowing that you can replicate perfect results again and again.
COMMUNITY – You'll want to become part of Traeger's huge fan club, swapping food and recipes, tips and tricks, victories and learning experiences!  – Links, Recipes & more here
Marin Ace, Laurel Ace, and Standard 5&10 Ace have a few Traeger Grill options on hand as well as a full selection of Traeger accessories, and can always special-order you many other Traeger items. You can also shop online at AceHardware.com and select "ship to store" and we'll have your item here for you to pick up at our store – with no shipping/handling costs.
Traeger accessories available include wood pellets, spices and rubs, BBQ sauces, basting brushes, covers, and many other accessories and replacement items.

Traeger PTG+ Wood Pellet Grill, 16000 BTU
in Black(8417859) 299.99

Traeger Tailgater 20 Traveler Series
Wood Pellet Grill, 19500 BTU
in Bronze (8417719)
and Gun Metal Blue (8435463, shown)
449.00

Traeger Bronson Wood Pellet Grill,
Black, (8466419)
499.00

Traeger Lil'Tex Elite 22
Wood Pellet Grill, 20000 BTU,
Bronze (8482952)
699.99

Traeger Pro Series 22
Wood Pellet Grill, 20000 BTU
in Bronze (8474793)
and Blue (8474868, shown)
799.99

Traeger Pro Series 34
Wood Pellet Grill, 36000 BTU
in Bronze (8474884, shown)
and Blue (8474934)
999.99

Traeger Select Pro
Wood Pellet Grill, 36000 BTU,
Gun Metal Blue
1299.99